So I'm a few weeks behind with these, but I wanted to share some of my favorites from our Fall Family Portraits.  We used my friend, and favorite photographer, Rachel Weber, once again….and once again, I'm thrilled with the result!!  Want to see some of our past sessions with her?
Click here to see Amelia's Newborn Photos
Click here to see our Winter Photos from 2011
Click here to see our first Family Portrait from July 2012
Click here to see last year's Christmas Portrait session
Just to be clear, these are all Rachel Weber's photos, I just put the border around them and added my watermark so they'd fit with my page theme, and be watermarked in case they end up on Pinterest.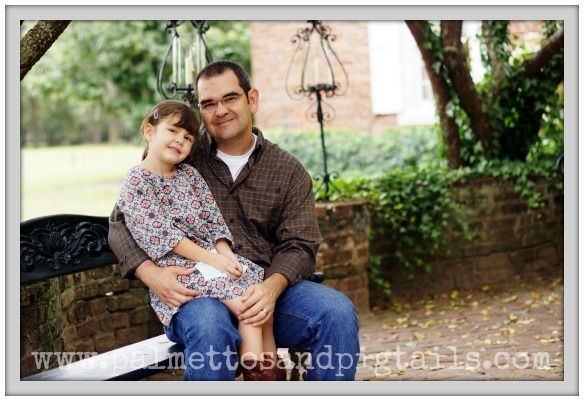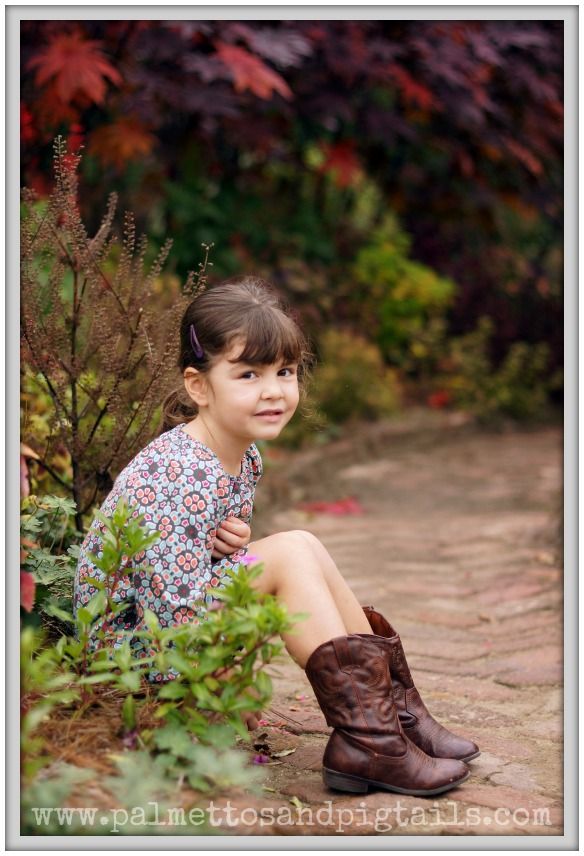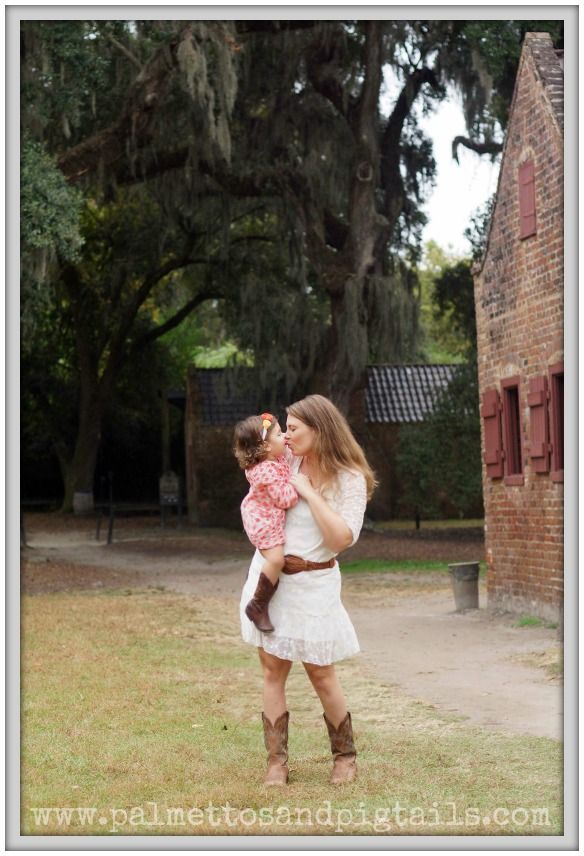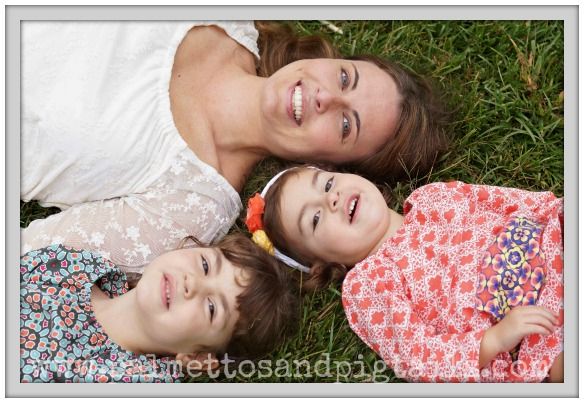 We took these pictures one early November evening.  It threatened to rain the entire time, but held off for our session!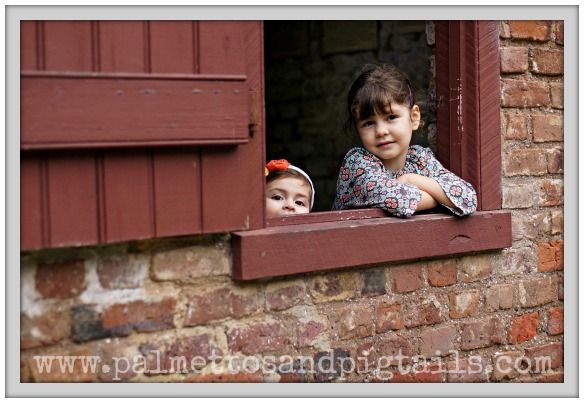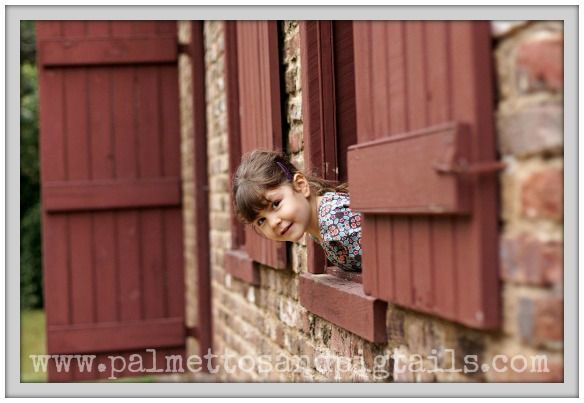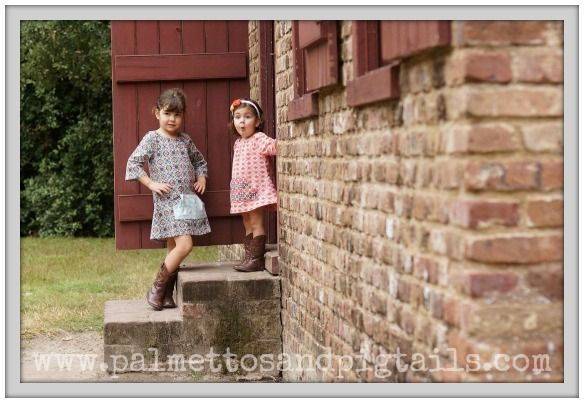 The session was held at Boone Hall Plantation, in Mount Pleasant, South Carolina.  I particularly love this last picture….it captures the girl's personalities perfectly!  Sassy Jayna next to our little ham!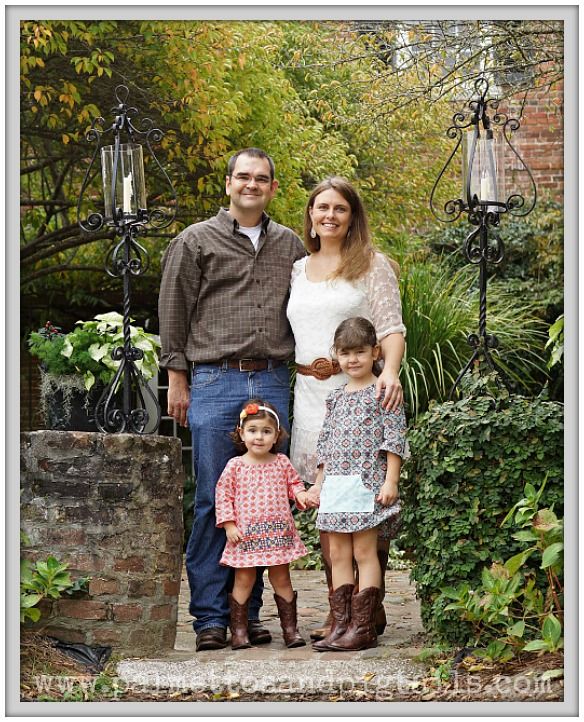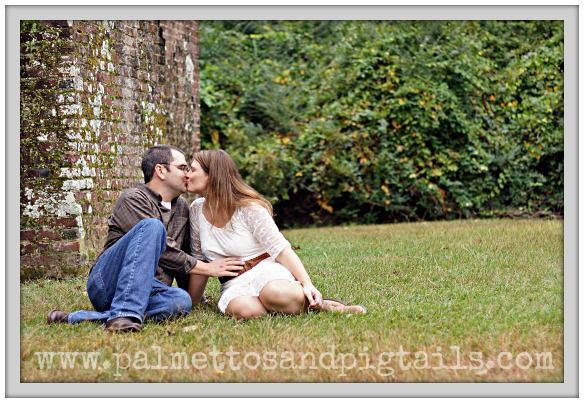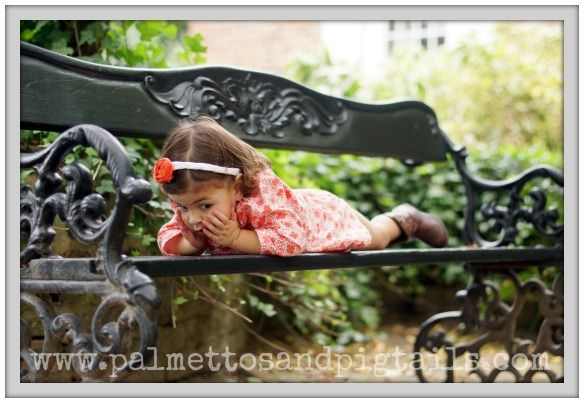 As we walked back to the car after the photoshoot, we came across the plantation's cotton field.  So the girls spent a good ten minutes exploring the rows, and picking the cotton.  It was just beautiful!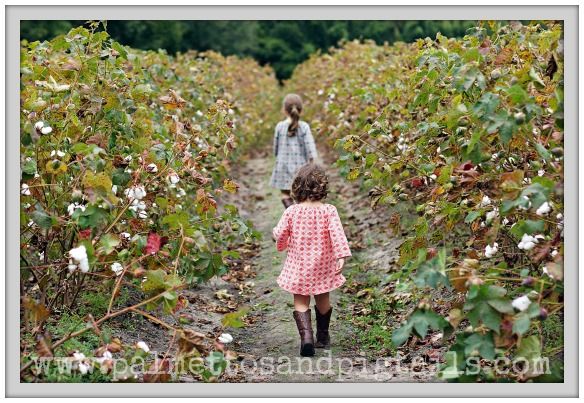 I hope you enjoyed seeing pictures from our session.  We had a blast that day, and I'm just tickled at how wonderful the pictures turned out!  Now I just have to decide which ones to include on the Christmas Card!