You heard me right….my child works for commission!  Jayna has started showing a real interest in money (and buying things…) lately.  And she is still at that tender age where she actually WANTS to help out around the house!  So we decided it was time to start teaching her the value of money…and working for it!
As you may remember, we are Dave Ramsey people at our house.  We are going to the classes and working hard to whittle down our debt using the debt snowball.  A while back, we froze our credit cards and only use cash (or debit) now!  In fact…we've cut those credit cards up now…there's no turning back!
Needless to say, Jayna has been involved in all of this money talk.  We are trying really hard to instill a good work ethic in her-even at age three.  She has a piggy bank, and regularly adds pennies she finds to it.  But we wanted her to start connecting money with earning.  And she already has such a giving heart…we want to teach her how to Give, Spend and Save responsibly.
So we broke down and bought her Dave Ramsey's Financial Peace Jr.  It has an activity book with stories and worksheets to help kids learn the aspects of working, giving, saving and spending responsibly.  And you know how Jayna loves her homework!  So she is always asking to work in the book.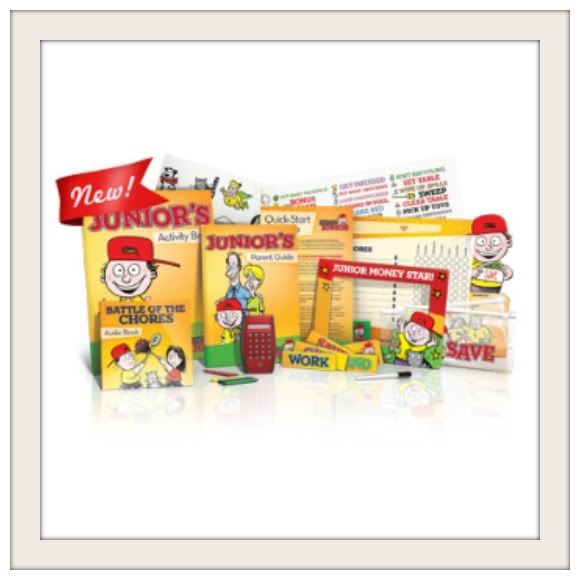 And so she is learning that certain tasks are expected of her because she lives in our house.  Things like:
taking her dishes to the sink
putting her clothes in the laundry room
general cleaning up after herself
etc.
However, we decided to give her several chores that she will be responsible for on a daily basis, that she can earn money for…or commission, as we (and Dave Ramsey) call it.  We agree with him that the word allowance gives off the impression that she's entitled to the money!
So, she has four chores a day.  Thanks to Ladybird Ln., we have a cute printable to keep track of them.  And every night before bed, she colors in the stars of the chores that she completed that day.  I don't nag her or make a big deal if she doesn't do them.  If she forgets something (usually making her bed), then I saw "aw shucks! You aren't getting paid for that today!"  And so far she has been ok with that.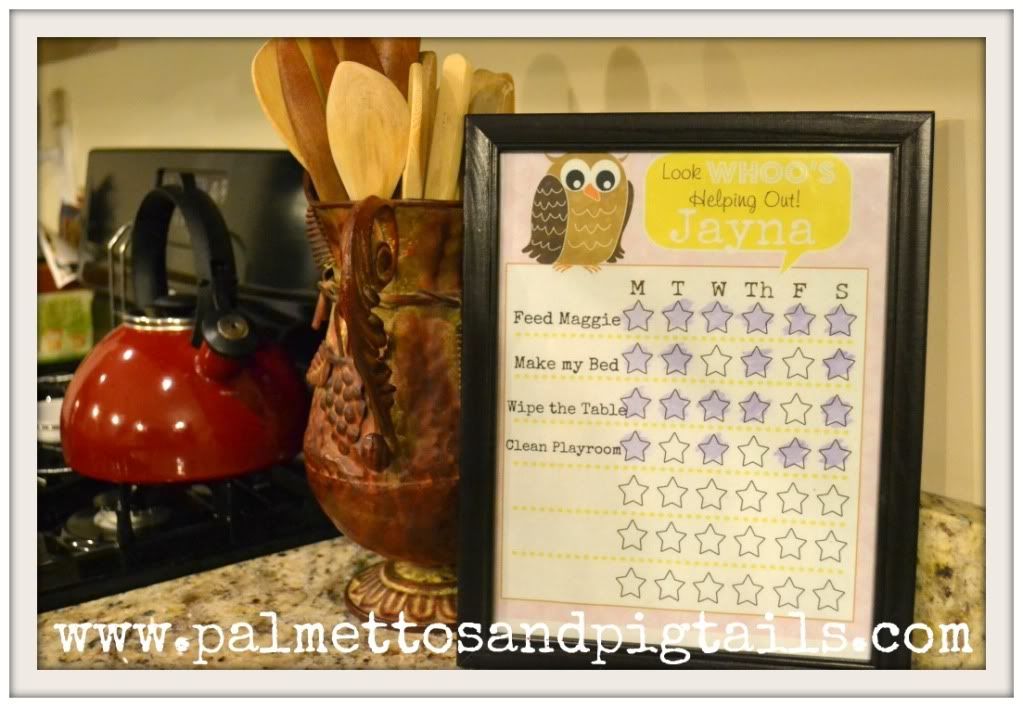 Her commissioned chores are:
feed Maggie (the dog)
make her bed
wipe the table
clean up her playroom
 And Sunday is PAYDAY!  Jayna gets paid a nickel for each star she completed throughout the week.  We count it all out and then she divvies it up into three piles.  We're not worrying about her learning appropriate percentages and whatnot, we just have her divide it up equally.  And then she puts her nickles into the designated "give" "save" and "spend" envelopes that came in the Financial Peace Jr. kit.  We are trying to get her to get in the habit of giving cheerfully first, saving for the future second, and then enjoying and spending what's left over.
2 Corinthians 9:7   Each man should give what he has decided in his heart to give, not reluctantly or under compulsion, for God loves a cheerful giver.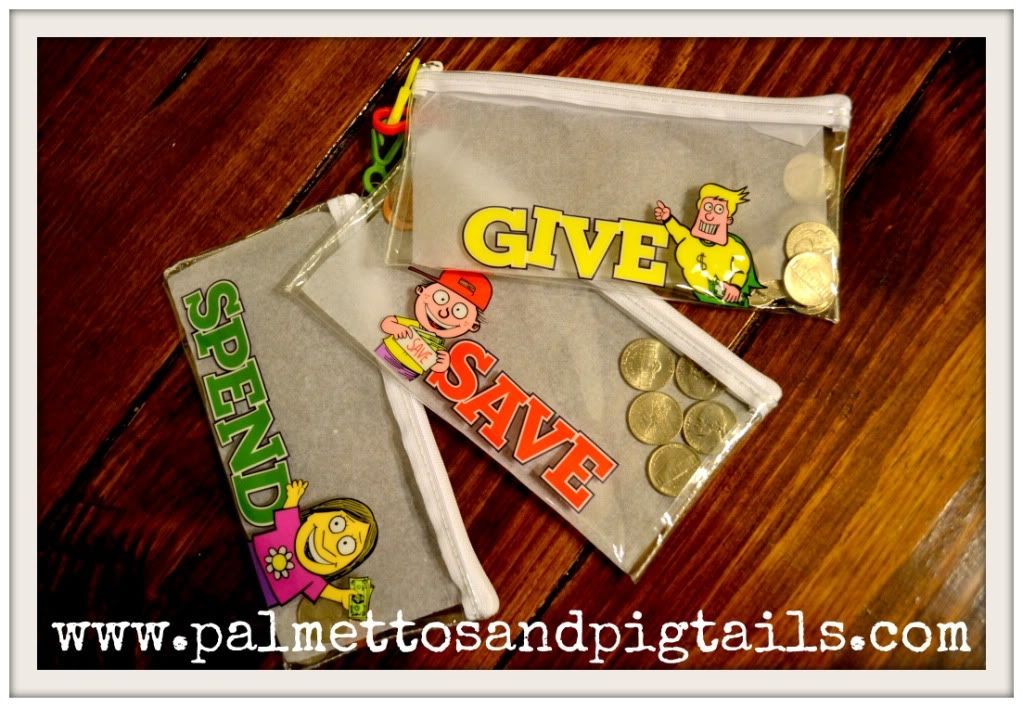 And then a wonderful thing happened….she asked me how she could earn MORE money!  And so the lightbulb went off and I studied my June Calendar to see what else needed to be completed for the month.  You know…all the stuff that I don't like doing.  Like dusting baseboards and wiping down cabinets.  And my child was asking to do these things!  So she earned extra quarters for doing those chores too.  Win-win situation!
What chores do your kids do?