Is it pathetic that I spent like, 3 whole minutes trying to come up with a clever name for these?  Essentially, they are Mr. Potato Head felt bags…..but with Mickey Mouse heads instead.  What would you call them?
As you know, we are headed to Disneyworld soon on our family vacation with our best friends, Bets and Jay and their daughter, Lulabelle.   And since Lu might as well be my third daughter, she reaps the benefits of any craftiness attempts I make!
I bought new sheets awhile back and them came in these cute little bags with snaps…so of course I kept them, waiting for something that needed containment….and these ended up being perfect!!  I bought a bunch of felt and cut out accessories in various colors (I sketched them out on cardboard first, then traced, since I had to make three of everything!).  My favorites are the pink sunglasses and the purple "nerd" glasses.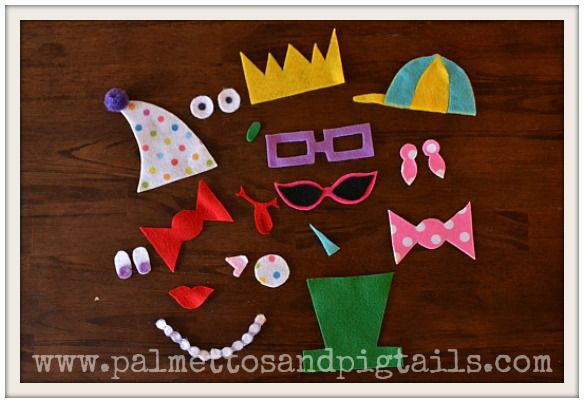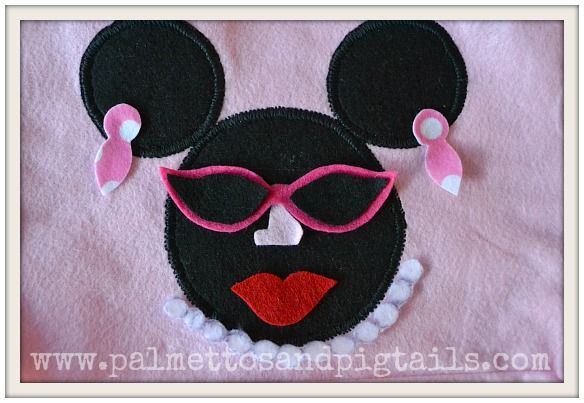 What a Southern lady, with her pearls on!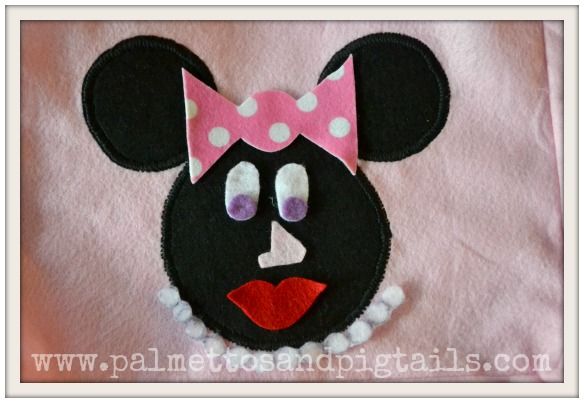 Any guesses on how long it takes for the little felt eyes to go missing?!?!  Hopefully these bags will keep the littles busy in the bakseat for a little while!
(linking up this week!)
Check out my other Disney Posts!