#1  Maybe, don't go. =)  Believing I am Superwoman, I decided kind of last-minute (aka last Thursday) to drive (on Friday morning) to the mountains of Asheville, NC to a little slice of heaven many of us call Montreat.  On second thought, maybe I am just Crazy.  It takes 4+ hours (depending on how many bathroom breaks you your two-year old needs) to get there.  Half of which is up and down crazy hairpin turns through the mountains.  Throw in a few logging trucks going 10 miles per hour.  In the rain.
#2 Oh wait!  DO go!  Because it is a wonderful place and your wonderful friends (Bets and Jay) are there leading their youth group!  Let me back up a little and give you some background.  Oh boy, I wish my old, fun pictures weren't in storage and I could use them to reference to for this! (If you are reading this and have some old fun pictures from the good old Montreat times, please email me with them and I'll add them in!)   A long, long time ago (think mid 90′s)… the church I grew up in would take a group of us high schoolers to Montreat for a week for their annual Presbyterian Youth Conference.  Thousands of high schoolers would gather in the mountains of NC to worship, bond, play and eat ice cream.  It was fabulous!  Truly some of my favorite growing-up memories!!  And because I don't have any pictures of hallway human pyramids, ice-cream cone unicorn horns, boys wearing make-up, or piles of stolen undies….let me see if I can set a classier scene for you…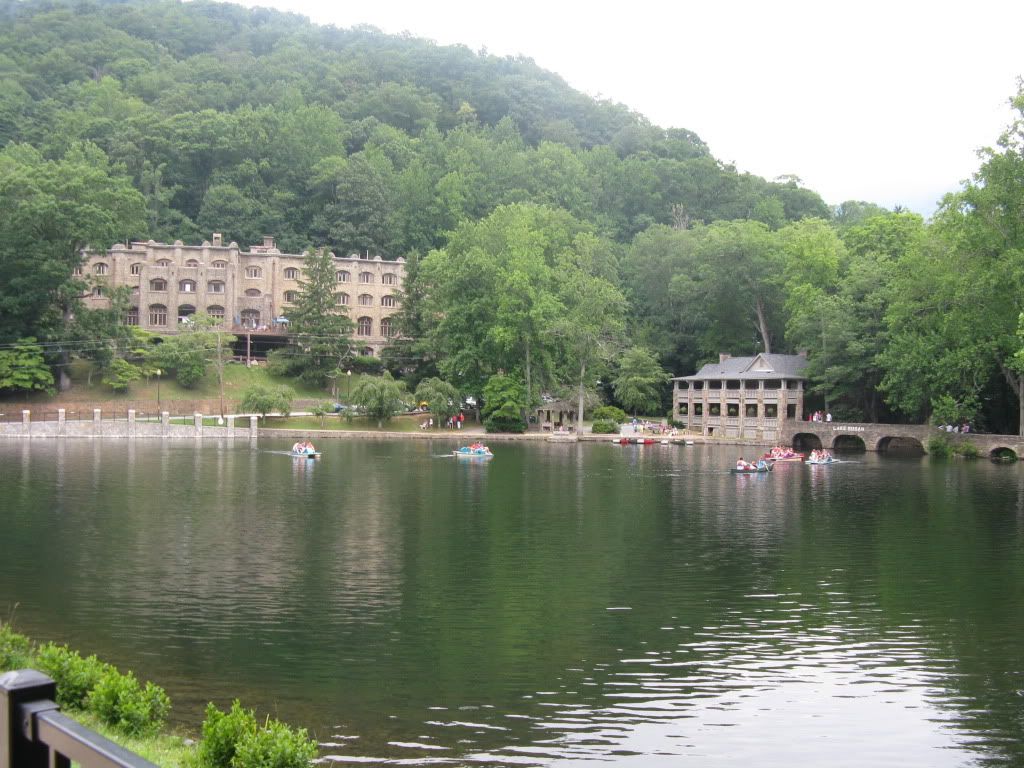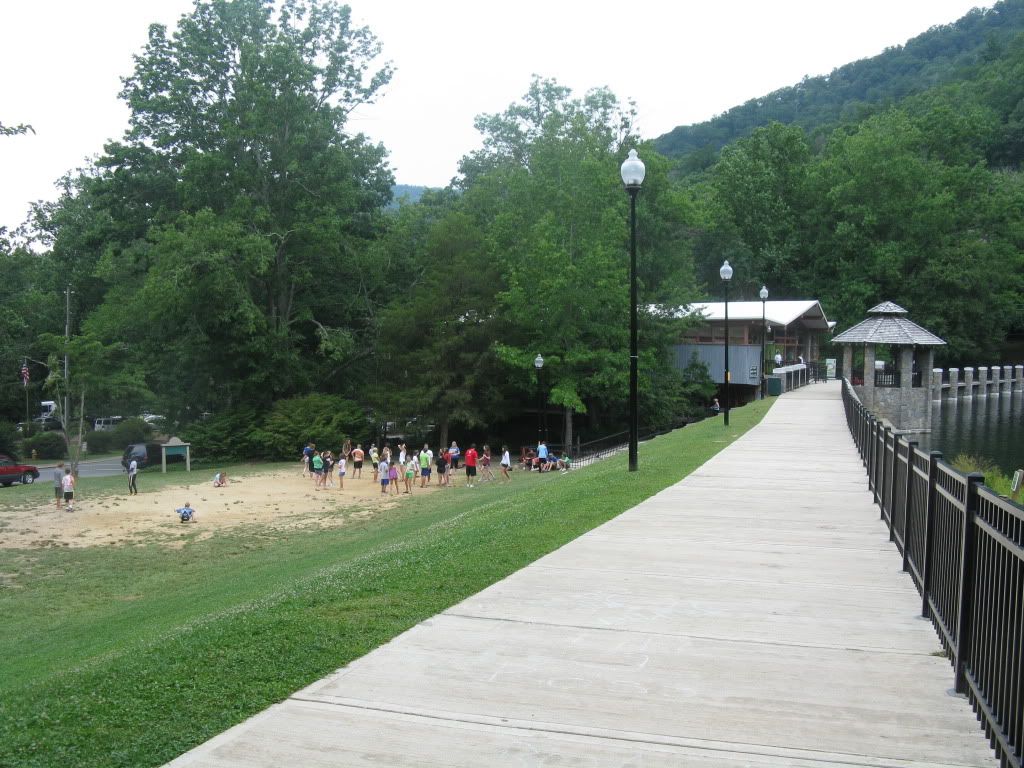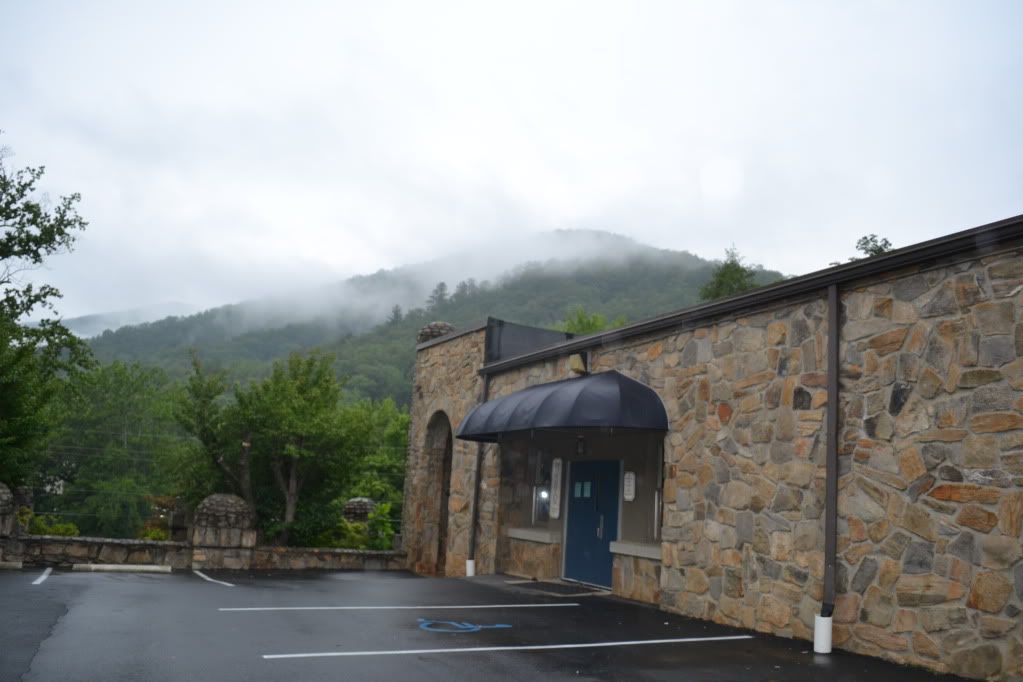 #3 Bring a stroller to push your 35 lb kid in…..I don't recommend trying to carry her up the vertical hills.  Especially if she falls asleep and should be considered "dead weight."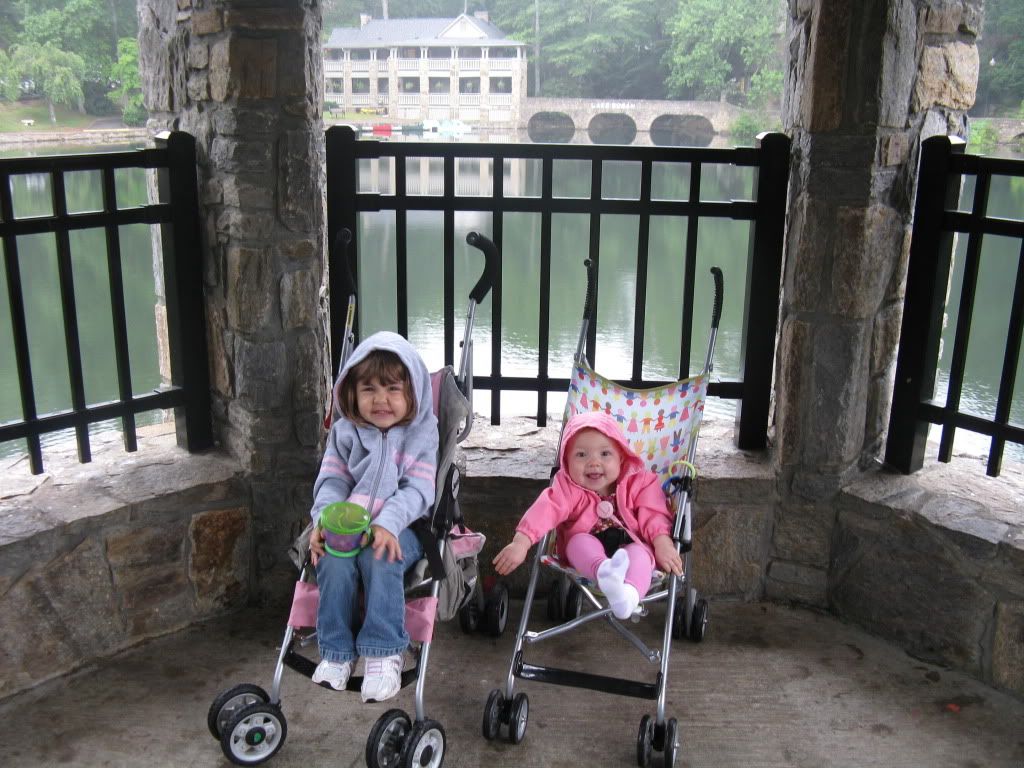 #4 When you get tired of carrying that sack of potatoes around….make sure you have a couple of teenagers at the ready to entertain your two-year old!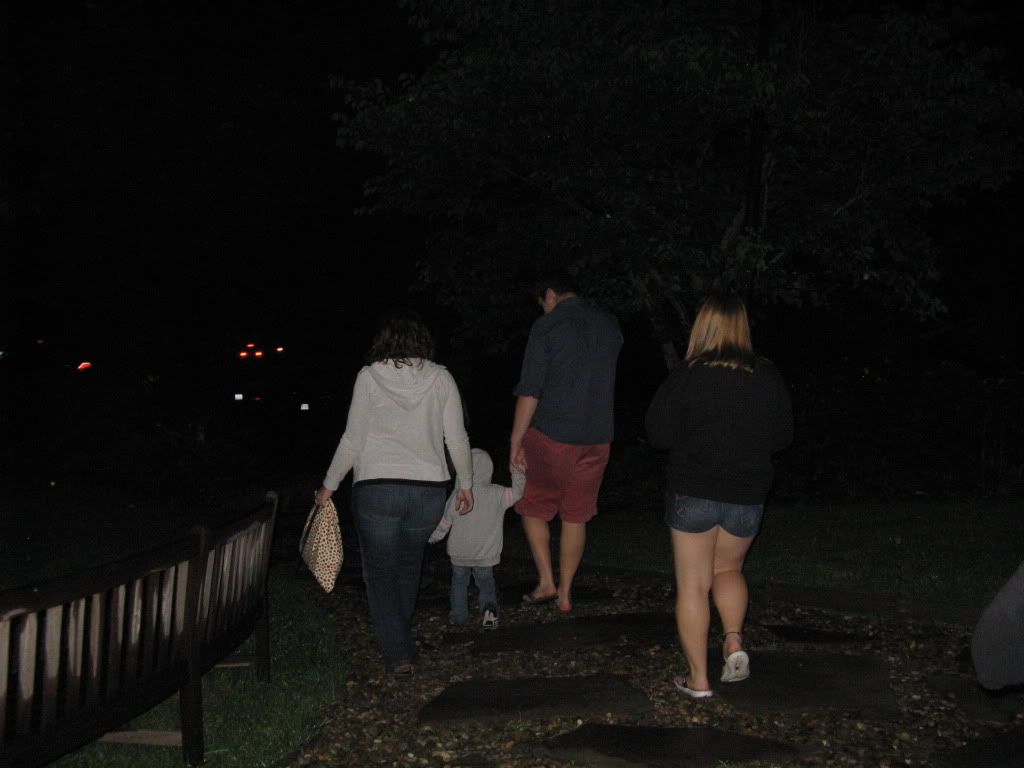 #5 You are nine months pregnant…..enjoy as much ice cream as you can without any guilt!!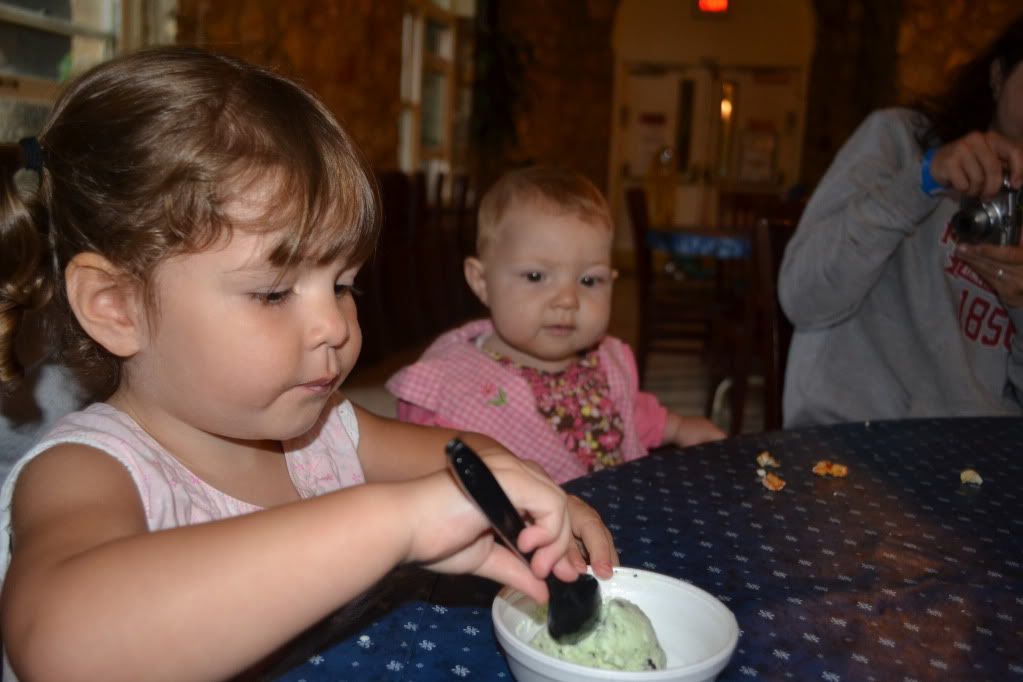 #6 If Bets won't share her ice cream with you, yell at her!
#7 Sit down and put your feet up while enjoying thousands of youth singing and dancing to energizers, and then try to stay awake and focused for the sermon (don't worry, you have an excuse….you are growing a life inside you, and you woke up at 4am to get here!!).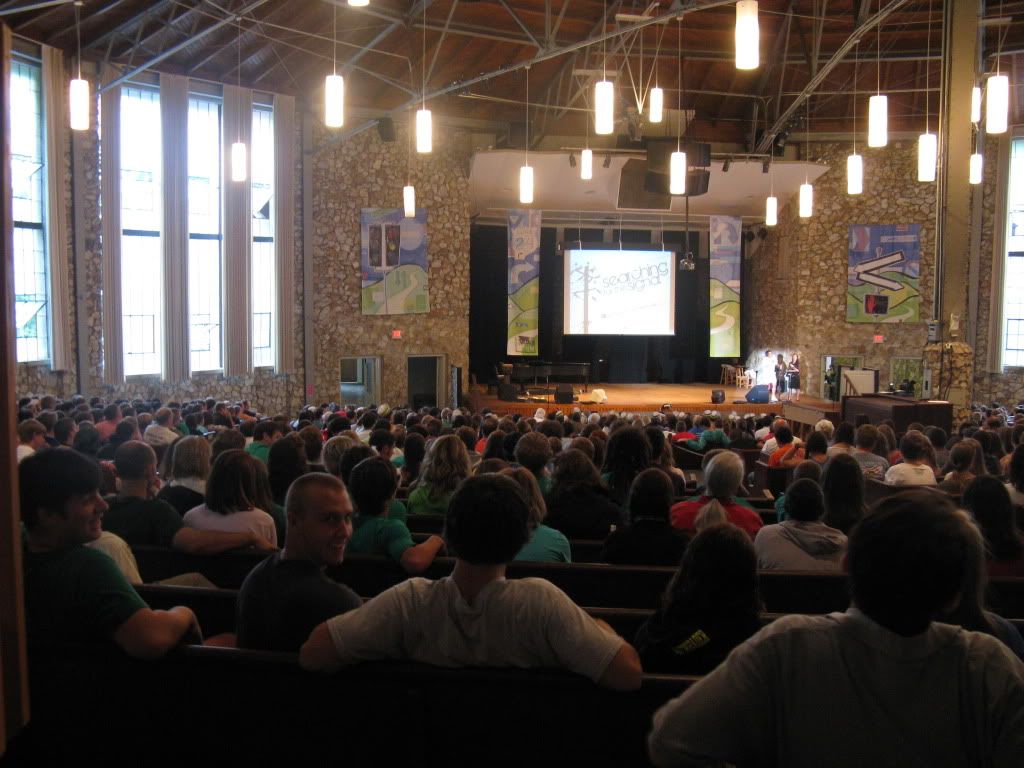 #8 Be so thankful for your safe trip to the mountains as you bask in the glow of the waterfront candlelight service.  Treasure the memories you have of this place, and pray that all of the youth that are here are equally touched by God as you have been.  Pray for their safe travels home and for each of their journeys in their faith.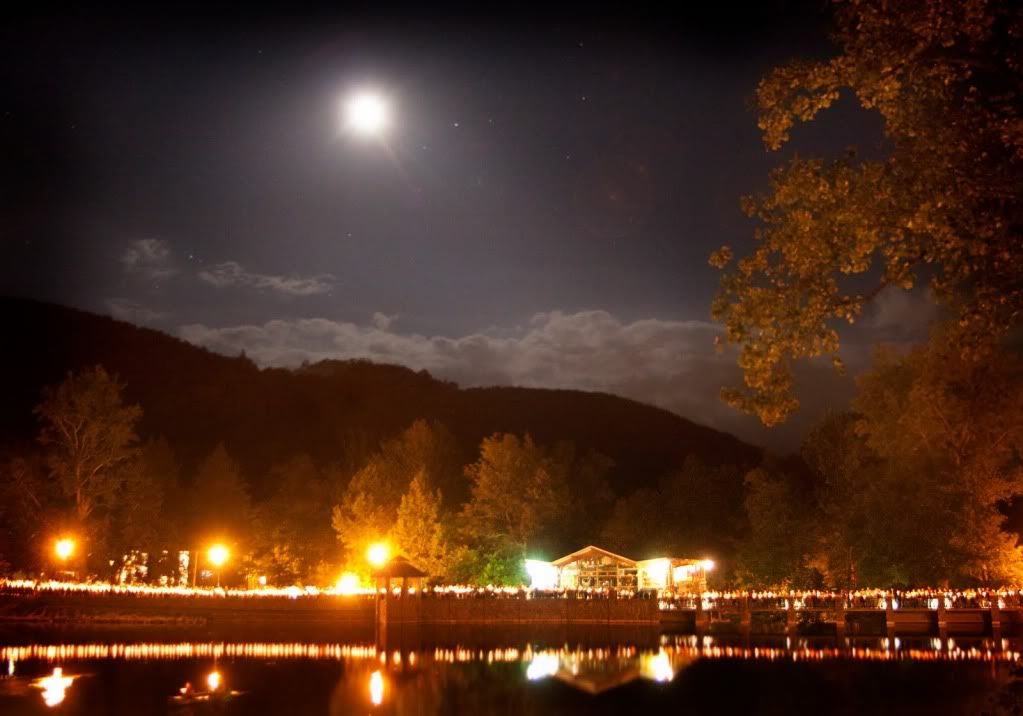 (Thanks to the Montreat website for this last one…my nighttime pictures couldn't have done this moment justice)
Lord prepare me
To be a sanctuary
Pure and holy
Tried and true
With thanksgiving
I'll be a living
Sanctuary….for You.